Nairobi, May 17, 2022 -39 Street children have been rescued and will undergo rehabilitation at Kwetu Home of Peace.
Kwetu Home of Peace (KHP) has rescued 39 street boys in Nairobi who will undergo a rehabilitation process at the home.
Thousands of boys in Nairobi are forced to live on the streets, a life of extreme deprivation in which shelter, food, health, and security are rare. It can take weeks or months to find some of the children who have no idea where they are or are terrified to live in families filled with violence, meanness, and a lack of food.
Most of these children are abused, neglected, exposed to criminal and gang activities, suffer from poor health, are exposed to harsh environments, and engage in drug and substance misuse while on the streets.
"Kwetu runs recruitment activities on the streets and rescues children, houses them at our rehabilitation home, gives them the opportunity to go to school, and for those who have not gone to school and have grown up, are networked or enrolled in vocational training school as they go through the rehabilitation process, and then as they graduate, they are reunited with their families as we support them from home," said Sr. Janerose Nyongesa.
KHP will give these boys an opportunity to enjoy their right to education and the right to be loved and given shelter. The project will also unite 39 families and build family bonds to strengthen the rehabilitation process and facilitate a smooth reintegration of the rescued boys. Reconnections between the child and his home and family are formed with greater care so that the child's important family bonds are rekindled and preserved during and beyond the rehabilitation and reintegration process.
KHP has been rescuing street children for more than two decades, and throughout that period, the organization has tried a variety of interventions to assist these boys who find themselves living on the streets. The interventions have effectively helped boys living on the streets and reduced their obstacles on the streets, paring down the number of street children by double digits.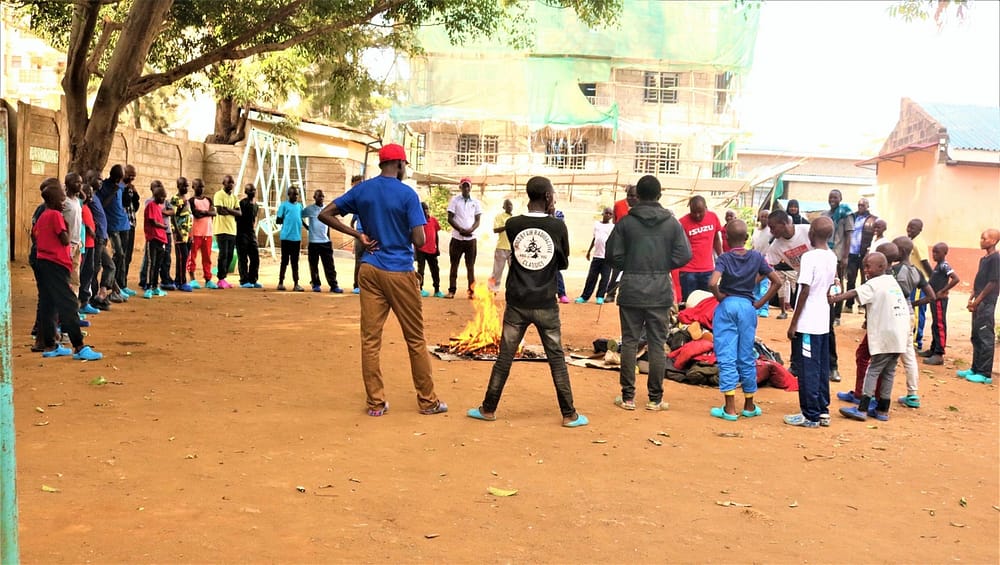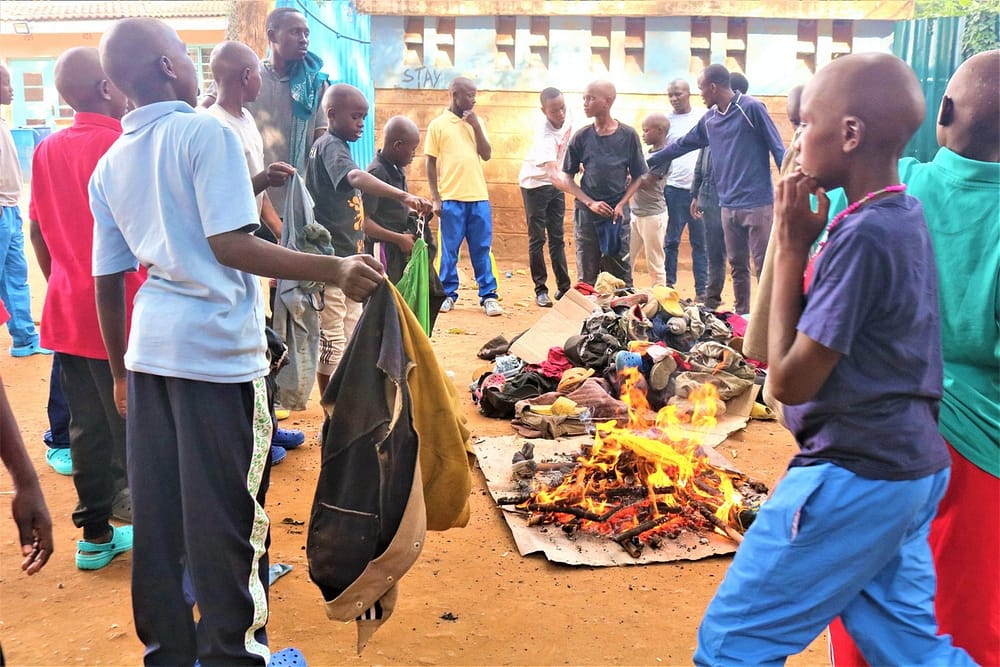 The rescued boys undergo detachment exercise that involves confiscating the old apparel brought from the streets, as a sign of commencing a new life out of the streets.
Many thanks to our partners for your prompt support of KHP's rescue, rehabilitation, and reintegration programs, which enabled us to carry out our work. We envisage a society in which all children access and attain equal to and achievement of possibilities. Your collaboration and donations make a significant difference in the lives of millions of Kenyan children.