Introducing Kwetu Home of Peace Band: Talented Young Musicians with a Purpose
Are you in search of top-notch entertainment for your next event? Look no further than the Kwetu Home of Peace Band, a group of talented young musicians with a passion for music and a mission to make a difference.


Who are they?
The Kwetu Home of Peace Band is a group of young musicians who have been given a second chance at life through the support of Kwetu Home of Peace organization. These boys have faced various challenges in their lives but have found a new purpose and direction through music. With rigorous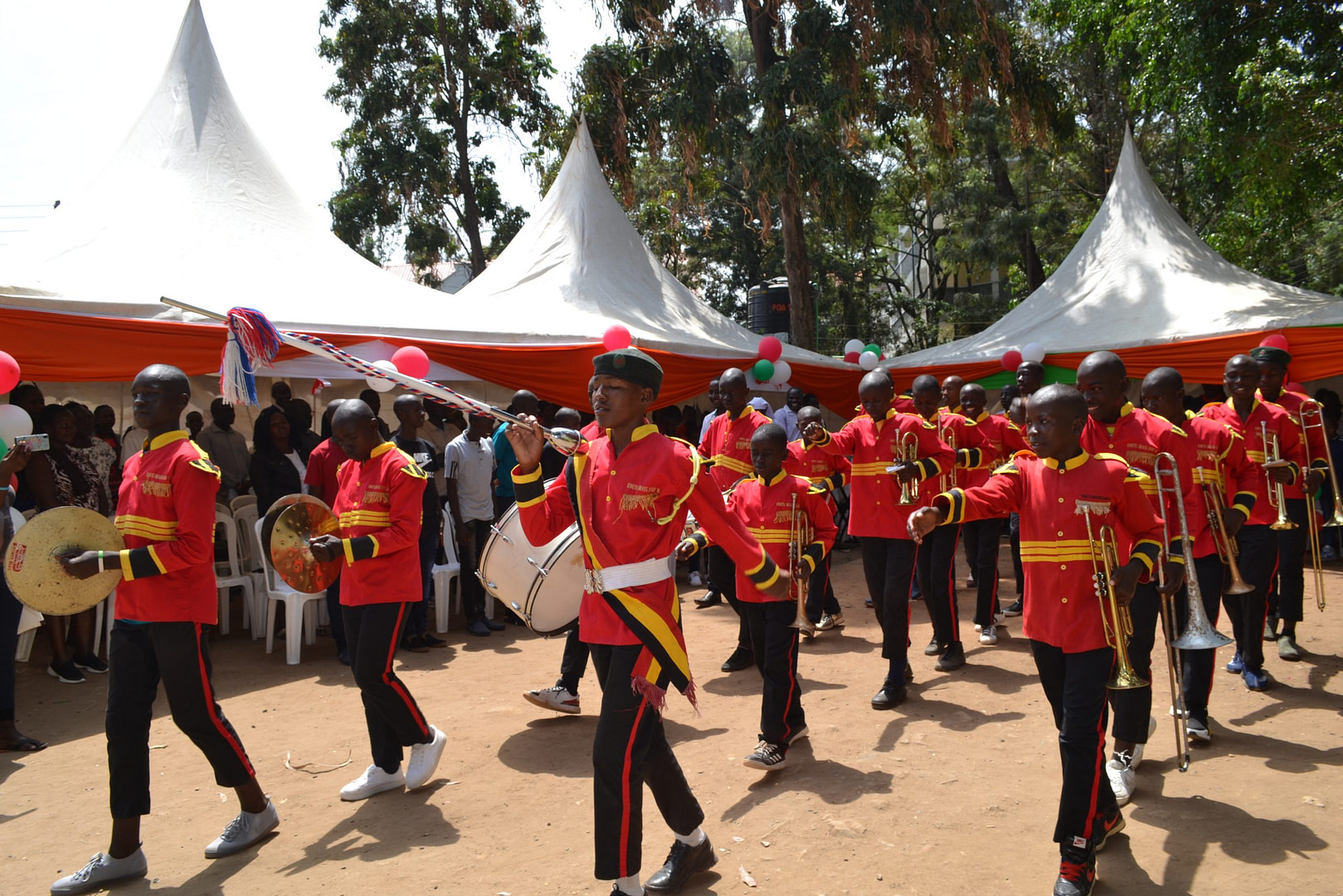 training and performance opportunities, the band members have honed their skills and developed into skilled musicians.
What can they offer?
The Kwetu Home of Peace Band offers a wide range of musical styles to suit any event, from corporate events to weddings and special occasions. Their high level of musical ability and dedication to their craft ensures that they will impress your guests and leave a lasting impression.
Investing in the future
When you hire the Kwetu Home of Peace Band, you're not only getting top-notch entertainment but also investing in the future of Kenya's youth. Your support goes a long way in providing resources and support to the Kwetu Home of Peace organization, which helps these young musicians continue to thrive and succeed. By booking the band, you're helping to create a positive impact in the lives of the boys and the community.

Book them now
If you're looking for a passionate group of musicians with a purpose, look no further than the Kwetu Home of Peace Band. With their dedication to music and their mission to make a difference, they're sure to exceed your expectations. Contact Kwetu Home of Peace today to book the band for your next event and be a part of the positive change in Kenya's youth.
Contact Us